Our Company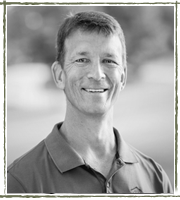 Darren Burke
Born and raised in Winston-Salem, I've been building homes in the surrounding area since 1998. A graduate of West Forsyth High school in Clemmons and an alumnus of UNC Charlotte, I've been in North Carolina all my life. I know this area and its rich history as well as anyone in this industry.
My wife Sherry, who is our interior design coordinator, and I have three beautiful children, with whom we spend most of our free time. The son of a Piedmont Airlines mechanic, I was raised with a very determined, blue collar work ethic that is evident in the end result: a product and service that is unsurpassed.
One of my primary responsibilities is being our job site superintendent; which means your home is not handed off to anyone else. I meet regularly with our clients to ensure their vision is met. Management and organization is imperative to an effective building process, and that's what I bring to the table for our clients. Along with staying organized and on track, my goal is to design and build a home that is distinguished from all others in every way.
The advantage of building with us is not only the excellent product and service, but also the understanding that your home must fit your budget and your needs. Your home is one of your largest investments, and when you build with Darren Burke Construction, we build value into your home to ensure that your investment grows.
Building a home can be challenging. I know that developing a strong relationship is imperative to a smooth building experience, which is one of my favorite elements of this profession. We hope you decide to join the family of happy homeowners, and you'll know what it's like to build with distinction!

Download Darren's vCard
---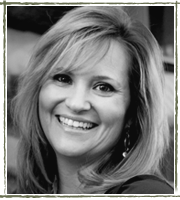 Sherry Burke
Having worked in my parents clothing store growing up, I've had a lifelong passion for design. I learned at an early age that hard work and determination are the building blocks of success. My grandfather started and ran a concrete plant, and my father owned a concrete finishing business. I earned an undergraduate degree from UNCG, and a master's degree from NC State. I've utilized my family work ethic and education to serve our clients design needs.
The collaboration between my husband, Darren Burke, and I has proven to be highly effective. We've won multiple awards over the years at the annual Parade of Homes event during the Fall. This is important to our clients in that we strive to bring them the very best in home design and quality. I love seeking out new trends and innovative designs that allow our product to stand apart.
While Darren is handling the day-to-day operations on the job site, I coordinate the selection of materials with our clients. I am responsible for ensuring a smooth process to what could be a frustrating experience without the proper guidance.
Like Darren, I enjoy establishing a great working relationship with our clients, who we always consider friends after their home is complete. I draw great inspiration from our three beautiful children, so I appreciate seeing the excitement of a family as the building process comes together.
Working with Darren Burke Construction gives you two fully vested people and a team of highly skilled craftsmen. We are immersed in the design and construction of one of your family's most valuable assets: your home. I look forward to working with you and your family soon!